Big Results Training offers training and workshops in a number of areas:
Our delivery depends upon demand, so if you are interested in a particular course, please email us and ask about our next training.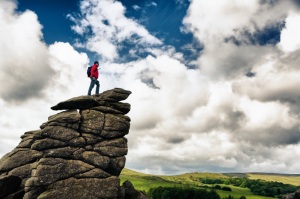 NLP training,
NLP Practitioner Courses,
NLP Diplomas
– NLP for effective communication
– Introduction to NLP
– Coaching with NLP
– one day workshops
– introduction to Stress Management, and/or Mindfulness
– longer programmes
Courses are either open to the public, or contact us for more information if you would like us to create a customised workshop for your business.
Bringing joy and lightness to the workplace, boosting morale, improving communication, connectedness and creativity.  People who enjoy coming to work achieve more.
– Laughter Yoga for Change Management
– Laughter Yoga for Team Building
– Laughter Yoga for Stress Management
Living and working mindfully, instead of mindlessly.  We spend so much of our time "tunnelling" in stressful situations, mindfulness provides both a respite from current stresses, and a tool to engage with the "now".
– Mindfulness short programme
– Introduction to Mindfulness
– Mindfulness Sustainable Sessions
Building tools and methods to increase our resilience can take time, but the results are worthwhile. Encouraging resilience to stress, boosting well being and supporting our healthy workplaces.
– Linked to Mindfulness and/or Laughter Yoga
– Creating programmes that suit your organisation and people
Just part of helping people be the best they can be.  Confidence and assertiveness skills can be taught effectively, resulting in less stress and higher resilience.
– Confidence and Assertiveness under stress
– Boosting confidence for Change Management
– Confidence and Assertiveness for Leadership
As part of the NLP training we focus heavily on communicating with impact, offering shorter programmes that are focused purely on communication.  Our Communication programmes can be created in anything from 1/2 day to full week programmes. We also offer ongoing communication programmes across 6 months, with 1/2 day per month.
– Communicating with teams
– Communicating with Customers
– Getting your Point Across
– How to Say No, but get to Yes.
 All training programmes can be tailored to suit your organisation. Taking into account your needs and that of your teams.