"Fresh as a daisy?"
We all want to be at our best 100% of the time, but let's be realistic – that's just not possible!  It's simply the rhythm of life that we need to rest, recuperate, recharge, and then view things afresh.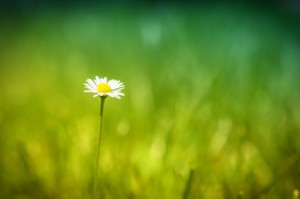 Unfortunately, evolving technologies and the ever faster pace of life mean that few of us feel we can "indulge" in enough time to fully recharge ourselves.
So, we end up enduring more and more "pressure".  Pressure to work a few more hours a week.  Pressure to socialise when we don't want to. Pressure to take on extra projects, help a colleague, go the extra mile… until this pressure flips over into stress…  and that's bad!
Unfortunately, it's not easy to know when the pressure is going to "flip".  Stress can creep up on you unaware, and one minute you've got things under control.  Then next, you're getting anxious, frustrated and even irate at the smallest thing.
Stress leads to more days off than any other illness.
Stress affects one in five of the working population from the newest recruit in the post room to the board of directors.*
It is now the single biggest cause of sickness in the UK.*
Whilst we offer Stress Management programmes into the workplace, we also provide stress management as open courses, accessilble to all.
To get more information about when our next stress management course is being run, or to put your name down for the next course, please email or phone us.