Certified NLP Practitioner Devon Training 2018 – our INTENSE NLP programme, just £750
NLP Practitioner Devon Course dates (in two and three day blocks – to create a super-intense 10 day course).  
To book on our 10 day NLP Practitioner Devon Intense training please contact us or go to the Eventbrite page.

INTENSE 10 day NLP programme is just £750. This high-value, low cost NLP Course starts in April 2018. Book now to avoid missing it. Bargain.  Complete with no-quibble guarantee!
(Please note – this is INTENSE – the training days will be longer, and there will be homework set – so YOU get best value from this NLP training)
NLP Practitioner Devon Dates
6/7/8 April 2018 (3 days)
20/21/22 April 2018 (3 days)
19/20 May 2018 (2 days)
22/23 June 2018 (2 days)
Why train in Neuro Linguistic Programming or NLP?
Whether you want to gain your NLP qualification for improved confidence, better communications
skills, management, personal development… or just to discover how to become your own best
ally, achieving the results you know you want, using positive language, behavioural patterns,
brain-training and numerous other skills: our NLP Practitioner Training is a full 10 days of
knowledge, experience and mind-changing skills. Our NLP Diploma of 4 days is the start of your journey into NLP.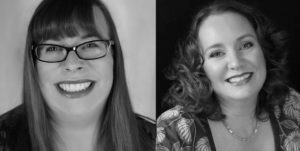 How long is the NLP training?
NLP Practitioner Devon

In total the practitioner programme provides 10 days experiential learning, with homework, additional practice assignments, and optional practice days/sessions.
The NLP Practitioner training is a pass or "feedback" certification.  In the event of you not passing, we will offer you additional coaching and identify and provide the required training where appropriate to get you to a pass, up to a maximum of 2 years after the initial programme.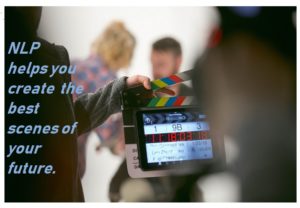 What to expect from your NLP practitioner course?
We have developed our NLP training to use techniques that will support your learning in a
structured and experiential way.
Your learning will be challenging and very hands-on. We have created a programme that involves
lots of demonstrations, activities, practice opportunities and ongoing assessments.
Yes, there will be homework and In fact you'll probably love doing these NLP techniques so much you'll be delighted to have an excuse to practice.
The final weekend will involve a test, and there will be an integration paper before that.
Why train for your NLP Practitioner in Devon?
Well, we're based here for a start!  And it's a beautiful part of the country.  Your NLP training in Devon will be both exciting and invigorating, so the relaxation of a Devon mini-break can be just what you need.  Enjoy great Devon meals, and beautiful walks in countryside and coast.  Explore our amazing beaches, or wander around our quaint villages, historic towns and monuments.
So when you book your NLP training, you can look forward to taking a breather each evening, enjoy the rolling Devon countryside and coast.  Or double up your practitioner training with a short break, bolting a day on before or after, as a delicious retreat for body and soul.
NLP Practitioner Devon  – here's your course content:
What will we cover on the 10-day NLP Practitioner Certificate?
Introduction, history, pillars and presuppositions of NLP
Behavioural Flexibility – understanding why and how the flexible approach is the winningapproach.
Rapport – creating deeper, more meaningful connections with people. Understanding how tomanage Rapport.
Understanding the link between mind and body, and how to influence yourself using mind/body.
VAKOG – the sensory modes of taking in information. Visual, Auditory, Kinaesthetic, Olfactory, Gustatory,
Conscious and Unconscious Mind
NLP Communications Models
Meta Models – the thinking that is driving you – and how to manage it, so you can drive the thinking
State Management (How to manage your own state, manage nerves, etc)
Anchoring, goal-setting and outcome thinking – to get what you want, when you want it.
Sensory Acuity work, using VAKOG and beyond – deepening and supporting your sensory acuity.
Understanding how others experience the world too.
Creating changes for yourself and others – goal-setting thinking, goal management, belief-change to empower yourself.
NLP Coaching. Using the NLP principles to coach yourself and others. This practitionercertificate equips you with a coaching experience and skills to further develop your own NLPcoaching practice.
State Management, including anchors, uptime, downtime, Circle of Excellence. How tomanage an resourceful state, eg: nerves. And how to transform it into a resourceful state, eg: excitement, enthusiasm, curiosity
Meditation and mindfulness in NLP, working with the unconscious mind to bring a deepeningmeaning to NLP, a unique element of our programme.(This is rarely found on other trainings)
Language – clean language, metaphors, the language of hypnosis (Milton Language), usinglanguage to influence and understand, ourselves and others.
Phobia cures – learning the traditional and proven phobia cure of NLP
Reframing and Representation. How do we represent our own worlds. How would we rather see it?
Repositioning the world, or rather how you view it, to achieve what you want.
Active reframing techniques to support your positive world-view.
Time Line work – using the time lines to identify and change your emotions relating to past and future events. Creating the future that you want.
Managing Rapport actively, including matching, pacing and leading. Using Rapport in various situations, eg: at work, over the phone, with family members, with your manager and with your employees. Good rapport can enable you to communicate with greater meaning and better results.It can help you to put across negative news, as well as to reframe information as you wish.
Strategies and understanding. We all run strategies. For example, we may frequently procrastinate, usually run late, or be a people-pleaser. These are strategies that may not be getting us what we want, but they are there to protect, help and support us. Understanding the strategies that we are running, as well as the strategies of others, can enable us to effectively change our own strategies, and thereby perform at our most effective.
Understanding others' strategies, eg: customers' buying strategies and management strategies.
Parts Integration. How often has a "part" of you wanted one thing, whereas another "part" wanted something else? Parts integration works to resolve internal conflict
Certification – upon a satisfactory pass, your 10-Day INTENSE NLP Practitioner Programme, you will get:
– NLP Practitioner Certificate
– Membership of our online NLP group for ongoing discussions, practice etc
– Special rates for upcoming trainings and events.
INVESTMENT JUST £750 for our INTENSE NLP PRACTITIONER 2018

Please call for booking form or email sue.h@bigresults-training.com
FOR THE TOTAL 10-DAY NLP PRACTITIONER PROGRAMME:
Early-bird rates are available
Payment plans are available
Course Venue – Dawlish, Devon.

NLP 2018 DATES – and get our special INTENSE practitioner rate – BOOK HERE
To book on this NLP training, and for further information please contact Sue Haswell or book here:

EVENTBRITE:https://nlppractitioner2018.eventbrite.co.uk
PLEASE NOTE:  All courses will only run with sufficient numbers booked.
01626 864458 and 07772 333001
www.bigresults-training.com