Space and Time To Be
At our innovative "space and time to be" programme, we believe people are brilliant!   We also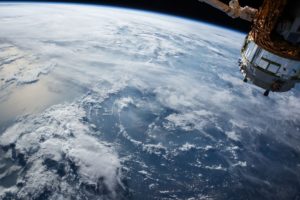 believe that you already have everything you need to make any changes you want. We understand that quite often, we are so busy trying to 'do', that we can easily forget or lose sight of these resources. A lot of this is common sense, and the difference between common sense and practice is space and time to do it.
Space and Time to Be is a programme of events which will help you connect with yourself and how you are feeling about the various aspects of your life. Get a new perspective on your life, and see things differently.
It may be the case that you are not completely happy with some areas of life. We will help you discover why this is, and to generate the energy and motivation you want to take action. We recognise that individuals have 'whole' lives and that an imbalance in one area can trigger un-resourcefulness in another.
This is why Space and Time To Be is different to any programme you may have attended before.  It's designed to meet the varying needs of everyone who attends in one space and time, whether they be related to personal development, improving relationships or just re-examining how they want to be in life. The effects of such an activity can quite literally be life changing for those who take part.
At Space and Time we do not pretend to be the experts. There's really only one expert who you need to help you in those areas of imbalance in your life… YOU.
No-one understands you better than you. You are the expert in your life.
We know some stuff about how people work and we've got some really good questions to help you understand yourself better. We present these in a series of episodes which are outlined below.
So come along and give yourself some space and time 2 'be' ©  Here's how it tends to roll:
episode I – The World of Infinite Possibilities
Welcome to your space and time programme. In this episode you will find out more about the programme and the people you will be working with over its duration. We will also look at the underpinning principles of the programme and give consideration to how you are going to 'be' with it.
episode II – The Story So Far
You will use this space and time to explore some of your experiences in life so far and how you naturally draw on these today. Some of these are very useful and really work for us, others – not so much. So, you will also explore how you can make resourceful choices between these light and dark sides.
episode III – A Certain Point of View?
A lot of the truths we cling to greatly depend on our own point of view. In this episode you will build upon the learning in episode II and explore the way in which we all see the world around us and how this affects who we are, what we do and the results we get.
episode IV – A New Hope (because it is)
Now is the space and time to use your freshly explored territory to develop new strategies for changing your approach and maintaining a positive outlook, even when the world and people around you don't play along.
episode V – Be in the Moment
Today, you will explore your own present moment awareness and consider the benefits you will experience from a mindful approach to your life.
episode VI – It is your destiny…
In this space and time you will connect (or re-connect) with your life purpose, for this is the reason you are here and why you do what you do.  You will also look at whether your actions and results are in line with that purpose and have some resourceful reflections on this.
episode VII – Do, or Do Not… there is no try
The final episode in this series brings together all previous learning to produce some transformational purpose driven goals. You will also explore some useful ways of sustaining this approach away from this series.