Sue Haswell is a qualified and experienced trainer and business coach, NLP Master Practitioner, mindfulness & stress manage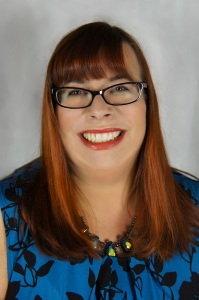 ment specialist and qualified facilitator. She has been running her own successful communications, training and consultancy business since 1997.
Sue has worked with a variety of major organisations throughout the UK, to help improve their business, including specialist training and coaching in communications and creativity.
Coaching individuals whilst supporting the wider implications of corporate or wholesale change has helped her clients create a positive resilience, often enabling them to "flip" from inflicted change into greater creativity.
Positive Psychology, Stress Management and Resilience
Sue's passion is in exploring the benefits of positive psychology, mindfulness and resilience as a positive force for wellbeing. She focuses on personal effectiveness, productivity and growth in numerous environments including major corporates, businesses, schools and prisons.
She has specialised in stress management, and resourcefulness. Her training offers insight in both the science and the practicalities of managing our stress when we need to work ever harder and faster, with less resources.
Sue's style is warm and engaging, bringing out the best in delegates, and ensuring that workshops are lively, interactive and high-value.  Sue's book, PR Superstar, by Sue Haswell is available on Amazon.
For more information about Sue's training business – please see Big Results – www.bigresults.co.uk  For details specifically about media training, please see www.mediatrainingsouthwest.co.uk
A few comments and reviews about Sue Haswell
I would be happy to recommend Sue to anyone who is looking for quality training delivered by an exceptional trainer."   Michelle Thomas, Mid Devon District Council
Sue Haswell ran a mindfulness session for my team here at East Devon District Council. She introduced us to the concept of mindfulness and then gave us a taster session in terms of mindfulness practice.
"The techniques Sue taught were simple, easy to remember and really effective. Back in the workplace we are still talking about the session and keep nudging each other to be mindful when things start getting to us. Sue's friendly, energetic and engaging style make the session really fun and enjoyable and she even won over those more skeptical members of the team!"  Karen. East Devon District Council
"Sue's positive, upbeat style is a breath of fresh air and her enthusiasm and energy are contagious. She is resourceful, reliable and well organised and responsive to new ideas – a real pleasure to work with." – Lynne, Business in the Community, Bristol.
"I was hugely impressed by Sue as a trainer.  No mean feat to make a workshop accessible to newbies and experts.  I was worried at the beginning that it would be about manipulating the public like companies like coca cola do. However it was about understanding how to contact and connect with the people  we want to.  I liked Sue's non corporate persona – presumably tailor made for us."  Andrea, Transformational Breath Association
"Sue is full of life and engages people brilliantly. Working with Sue has been an enjoyable experience, she is understanding and extremely knowledgeable and responds well to all kinds of people and situations. Her NLP skills shine through in the training delivery and she has a natural and interested style, so people warm to her. I would recommend training and learning with Sue, the experience is memorable, fun and really informative."